Media
SilverCrest Metals (TSX-V: SIL) - 3rd Highest Silver Grade Primary Deposit in the World
SilverCrest Metals, Silver & Gold Summit, San Francisco, October 28, 2018
Eric Fier Presenting at the Denver Gold Forum, September 24, 2018
Kitco Interview with Eric Fier at the Denver Gold Forum September 2018
SilverCrest Metals celebrates their recent listing on the NYSE American
Eric Fier's interview with Kitco News
PDAC, March 2018, Eric Fier, CEO - Interview with Commodity-TV
Metals Investor Forum, March 2018, Chris Ritchie, President - Backstage Interview With Eric Coffin
Metals Investor Forum, March 2018, Chris Ritchie, President - Presentation
SilverCrest Metals: Corporate Video
SilverCrest Metals: Fast Track Towards Development Of Silver Deposit In Mexico
Precious Metals Summit, September 2017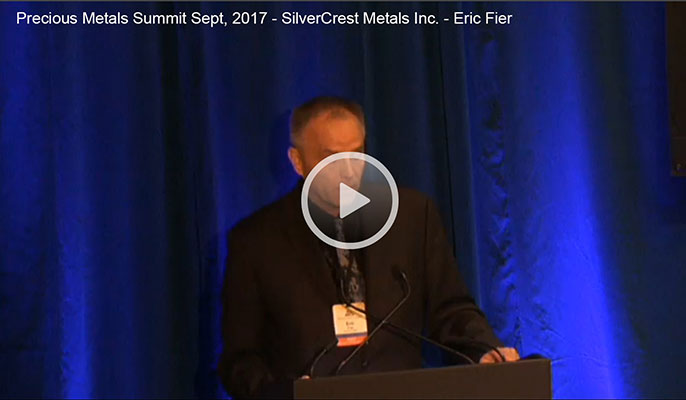 Metals Investor Forum May 2017 - SilverCrest Metals Inc. (Eric Fier)
SilverCrest Metals March 2017 Presentation @ Subscriber Investment Summit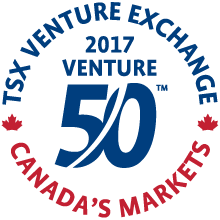 SilverCrest Metals Inc. was recognized as a TSX Venture 50TM company in 2017. TSX Venture 50 is a trademark of TSX Inc. and is used under license.
SilverCrest Metals interview with President & CEO Eric Fier and Rob Fuhrman from Katusa Research at VRIC 2017
SilverCrest Metals at the Vancouver Resource Investment Conference, January 2017
Metals Investment Forum May 2016 - Michael Rapsch
Small Cap Power Interview with Eric Fier at Subscribers Investment Forum
Toronto March 5, 2016.
SilverCrest Metals (TSXV: SIL) CEO: "I See the Rise in the Silver Tide Coming in 2017"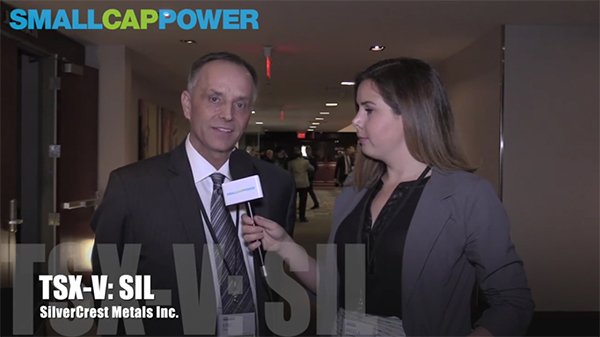 Ellis Martin Report with SilverCrest Metals' Eric Fier
January 20th 2016 - Vancouver BC
Eric Fier's Presentation from The Subscribers Investment Summit
October 8th 2015 - Vancouver BC