Huasabas
The Huasabas property is located approximately 190 kilometres northeast of Hermosillo, Sonora, Mexico. The community of Huasabas (estimated population 1,000) is located approximately 15 kilometres to the southeast of the property. The property consists of one concession totalling to 800 hectares. The property was claimed by SilverCrest in 2013 during a reconnaissance trip.
Previous field mapping and sampling showed anomalous gold, silver, mercury, antimony, and barium occurring in 0.5 - 30 m wide veins, stockworks and breccias approx. 1 km in strike length.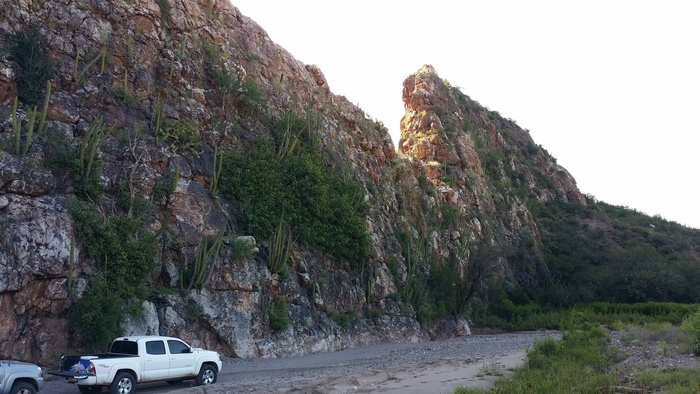 As previously planned, drilling of approximately 1,091 metres was completed in 5 core holes. Drill results indicate the presence of a large epithermal system with up to 225 metres of drill intercepted breccias, stockwork veining and banded veins in Tertiary volcanics. Geochemical assay results show that the near surface mineralization is close to the top of the epithermal system with strong Au-Ag-Ba-Sb-As-Hg anomalies. Drill results for the first 5 holes showed multiple intercepts from 5 to 10 metres wide grading 0.1 to 0.3 gpt Au and 5 to 15 gpt Ag. Having established the presence of a large epithermal system, the Company's next steps will be to test the system's extensions to determine the presence of potential economic mineralization. Given the results and the minimal holding cost for the project, the Company's current plan is to maintain the property for future work.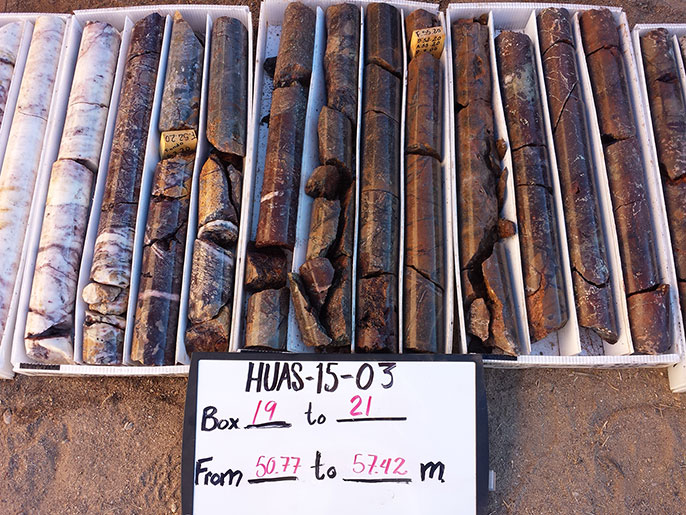 Core photo for example of all three types of mineralization at Huasabas; breccia, stockwork and veining
N. Eric Fier, CPG, P.Eng., Chief Executive Officer & Director of the Company, is the Qualified Person under National Instrument 43-101, Standards of Disclosure for Mineral Projects, responsible for the preparation of the technical information included in this website and for supervision of field activities related to the Company projects.